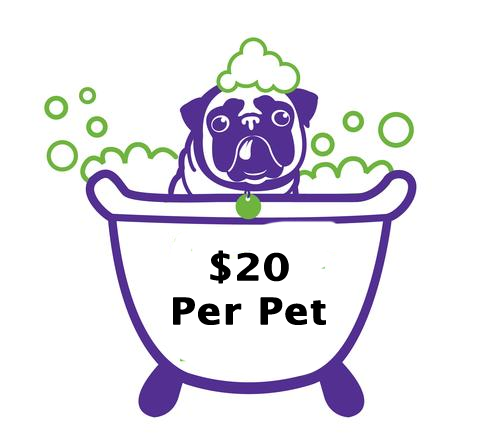 Welcome to Our Self-Wash Dog Spa!
Treat your furry friend to a spa day they deserve. Our self-wash station is fully equipped and ready for you and your pup to enjoy. Here's how it works:
1. We´ll assign you a clean disinfected self-wash bay for your pup's spa session.
2. Supplies: Grab a waterproof apron, gentle shampoo, conditioner, brushes, and towels.
3. Scrub-a-Dub: Lather up your pup with our premium shampoos and conditioners. Our tubs are easy on your back and designed for your pup's comfort.
4. Rinse & Repeat: Use our adjustable hose to rinse away all the suds and dirt, ensuring a fresh and clean coat.
5. Pamper & Dry: Towel dry your pup and use our pet-friendly dryers to fluff up their fur.
6. Stylin' Time: Grooming tools are at your disposal for a touch of extra style.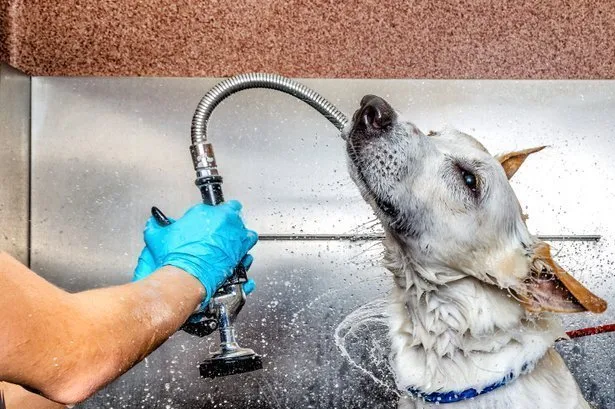 Furry Beginnings strives to be a Flea and Tick free environment, if your dog has Fleas or ticks or you suspect that they may be present please seek treatment before bringing him to our self wash
Furry Beginnings will NOT be liable for any injuries or damages to self, your pet, or any personal items while using our Self-Serve Dog Wash.
Please be mindful of other guests and clean up after your pup. Our self-wash stations are available on a first-come, first-served basis. Enjoy the bonding time with your furry friend, and thank you for choosing our Self-Wash Dog Spa!
Speak to us about add on pet grooming services for your fur baby 
Nail Trim & File

Ear Clean

Ear Pluck & Clean

Anal Glands Expression
Our self-wash stations are available on a first-come, first-served basis.
Best Pet Care Services Since 2014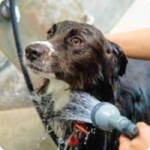 | | |
| --- | --- |
| Monday | 8:30 am – 5:00 pm |
| Tuesday | 8:30 am –5:00 pm |
| Wednesday | 8:30 am – 5:00 pm |
| Thursday | 8:30 am – 5:00 pm |
| Friday | 8:30 am – 5:00 pm |
| Saturday | 8:30 am – 5:00 pm |
| Sunday | 8:30 am – 5:00 pm |
Your pet is in good hands with our team of professional groomers.
We offer only top-quality service
Feedback From Others
What Our Clients Say
Two of our dogs had an appointment this morning. It was our first time using Furry Beginnings. Everyone was super nice, and they had a lovely salon. The dogs were done after about an hour and fifteen minutes, and they looked great. This will be our new salon!
Caitlin McQuarie
Pet Owner

These are awesome, professional and one of my favorite groomers in the East Valley. They are patient and seem to genuinely care about the pets they servicing. So appreciate their whole team.
Crystal Hawthorne
Pet Owner

This is probably the only place I will take my dogs to again. I have only rescue dogs that all come with their own issues, and some highly popular retail places caused trauma for one of my pups. Furry Beginnings treats all of my dogs like they're the best puppo they've ever seen. Gentle with the animals, and unrelated but the interior is precious