Quality & Experience
Welcome to
Furry Beginnings
We are a Pet Spa dedicated to pampering your pet. Packages include full dog and cat grooming in our exclusive private suites. No more loud room full of barkers! The grooming process can be stressful enough without having to stand on a table surrounded by other noisy pets. Our unique set-up keeps our furry clients calmer and more stress-free than any other grooming experience they have had.
The ultimate retreat for the pampered pet, Furry Beginnings is specially designed to provide a calm, relaxing and safe haven in which pets can be groomed, indulged and revitalized.
What Our Customers Are Saying
Amazing

Feedback

They treat my dog like royalty. They do a great job and are done very quickly. Love this place. Worth the drive for the experience.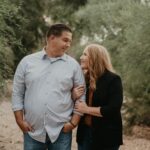 Thank you for taking such good care of my kitty baby! Duece is so soft, looks so good, and smells so clean!
Elizabeth Edwards Sherbeck
Pet Owner

Dropped my dog off who is usually very skeptical of people. He took right to everyone, great cut and excellent staff. I have been looking for a groomer for my heeler and now I found them. Thank you so very much!